Whether you come to Royal Pools with a specific idea or are looking for creative options, bringing that vision to life starts with a design and we're here to help – and it doesn't cost a thing to start dreaming!
Permits
Usually within 6 to 7 weeks after the PPM, we are ready to submit your plan to the building department.  This may be your municipality or your county building department, whichever has jurisdiction.  The timeframes for approval vary widely throughout the Bay Area.  You should plan for 3 to 6 months for your plan to make it through the building department.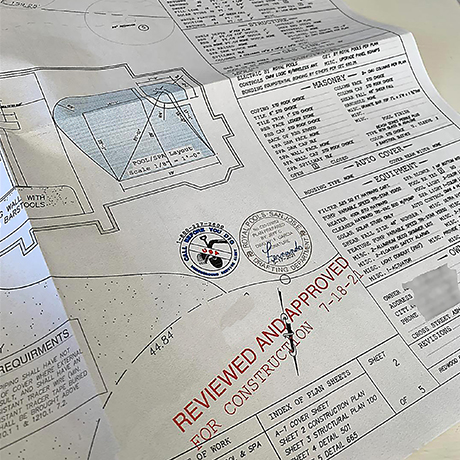 Your Happy Place Is In Your
Royal Pool!